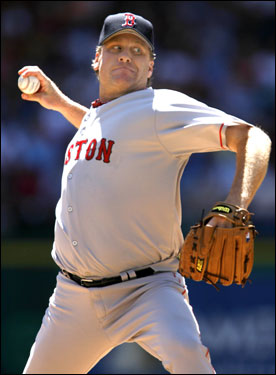 It's Red Sox Opening Day!
Of course, as I type, the Sox are losing to the mighty Gil Meche & the Royals 5-1. Maybe the Sox should have spent that ~$50M on Meche instead of Matsuzaka (it's Schilling starting today though). Um, maybe not.
My life has been subsumed lately by (a) labwork and (b) fixing my iBook. Both endeavors have been fairly unsuccessful so far. Bah!